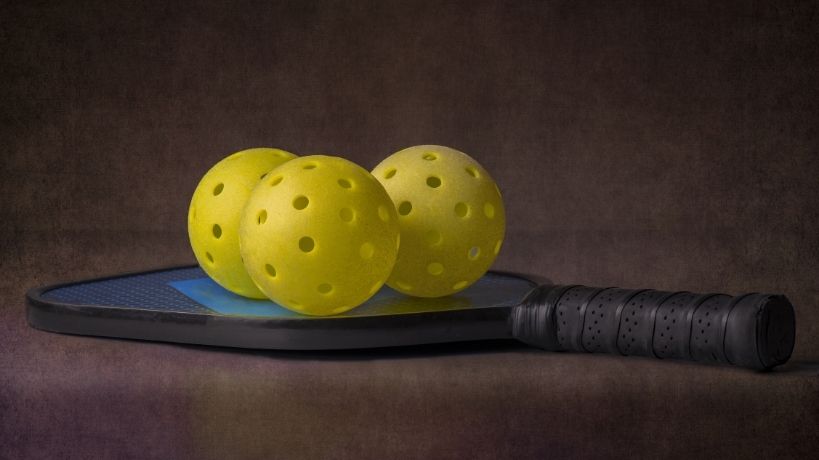 Despite the action-packed nature of pickleball, the sport requires a relatively simple setup. This limited supply list means that pickleball is one sport you can take with you anywhere you go! Let's explore what you need to play pickleball on the go, whether you're taking a trip out of town or visiting a friend down the street!
A Portable Net
While pickleball is growing in popularity, you may not find a pickleball court in every place you visit. Tennis courts are far more common, but the nets these courts use can impact the game if you attempt to play pickleball. Pickleball nets are only half the width of the standard doubles tennis net, measuring approximately 22 feet. But the biggest difference between the two is that tennis nets need to be hung at 42 inches, while pickleball nets hang at only 36 inches.
Fortunately, you can easily modify any court for the unique sport by bringing a portable pickleball net. Players have a variety of portable net options to suit different needs. Some portable nets are stored in a carrying case and require existing net posts for use. Meanwhile, net systems are a heavyweight option that includes wheels and tubing for a stabilized but still maneuverable setup.
A Suitable Surface
Once you have a portable net, you can play pickleball anywhere you find a flat surface. If you're teaching new players, courts marked for pickleball are ideal, with tennis courts acting as the second-best option. Some basketball courts in public recreation centers also have the necessary markings for pickleball. These indoor options are often only available at specific times, so if you're traveling, you may need to seek outdoor alternatives.
Public outdoor tennis courts are a popular option for players looking to get in a game of pickleball while on the road. However, with the pickleball court's small dimensions, friends and family can create a court on any available flat surface, even a home driveway. Conditions on non-court surfaces aren't always ideal, but there's still plenty of fun in any pickleball match!
Paddles and a Ball
Finally, to start the game, players each need their own paddle and at least one ball. Paddle cases help protect your paddle during travel and are a worthwhile investment for players who own custom wood paddles or the more expensive graphite versions. If you prefer to bring multiple balls to a match at once, you can also bring a ball caddy or case to make carrying easier.
At All Star Tennis Supply, we carry the quality portable pickleball nets you need to play pickleball on the go. We offer durable standalone nets and deluxe systems in official pickleball dimensions so that you can play the game correctly with or without a designated pickleball court. Browse our inventory of pickleball supplies today, or contact our team to learn more about the accessories and court equipment we offer!